Keith Bankston
President
Keith Bankston has sung with Northwest Sound as a bass since 2018, after 2 years with Sing Sing Sing. His current official role is VP of Events, which basically means getting stuff done for any events & rehearsals. Away from Northwest Sound, Keith spends most of his time biking, volunteering with the MS Society, gardening, and making jam from the fruits of his garden.
Sean Kelly
Immediate Pat President
Barbershop is in Sean Kelly's blood. When he was nine or ten years old his dad got him started with Northwest Sound. His dad would bring him and he came to rehearsals whenever his mom and dad would let him stay out that late. He sang in a couple of district contests and remembers putting on the stage makeup that we used in those days. If he did that he was really hooked!
Read More...
Bill Hickman
VP Fundraising
Bill Hickman is the barbershop vagabond of Northwest Sound. The son of a professional musician, Bill was raised in Sparks, Nevada and worked his way through the University of Nevada as a musician and then left music altogether and began a 30 year career with the US Navy. 
Read More...
Lee Holmes
Secretary
Lee is a very active member of Northwest Sound, joining in 2015 and singing lead.   He has been a member of the chapter board, having served as Member at Large, and is currently Secretary.  As Secretary he helps make sure that everyone's registrations are up-to-date and processes new memberships.  Lee is very recognizable because he also sets up the rehearsal video and recording equipment and sends the rehearsal out to the membership so everyone can review and members who can't attend can keep up.
Aaron Con
Treasurer
Aaron first encountered Northwest Sound several years ago when he ran into us at the Bellevue Strawberry Festival. For the past few years we've performed there and manned a booth where we share information about the chorus. Anyway, Aaron's wife Queenie actually sang a little with some of our members there, and Don "Fergie" Ferguson chatted them up. But it took a couple of years and our "Sing Sing Sing!" ad in the Bellevue Reporter for all this to bear fruit.
Read More...
Ed Dierdorff
VP Marketing, Northwest Sound
By the time Ed was eleven years old, his dad and his quartet the Tiki Tones were well-known Hawaiian fixtures and Ed was invited to join his Dad's chorus. That was the Aloha Chapter in Honolulu where they attended together for the next nine years, traveling to district on the mainland several times. Ed sang with the Aloha Chapter until leaving the islands for college at the age of 20. During his college days, he joined and sang with both the Tacoma Totemaires and the Seattle Seacordsmen. He joined Northwest Sound in 2001. He also sings in a Seattle-based VLQ called "What's Cookin'".
Ed also serves as Evergreen District Historian. If you want to know anything about Evergreen history, ask Ed…he probably has it in his head, if not otherwise in his district archives.
Paul Renhard
Board Member at Large, Northwest Sound & Northwest Mix
Paul is in his third decade as a barbershopper. He sang with the Seattle Seachordsmen for ten years before moving to Northwest Sound where he has been a member ever since. Paul was a chapter officer with the Seachordsmen for much of his time there and has held offices with Northwest Sound including five years as President, Music Team, Planning Team, Logistics Team, and Riser Crew, among many others.
Matt Herbst
VP Membership - Northwest Sound
Matt hadn't sung in an ensemble before coming to the chorus Sing Sing Sing program in 2015, but has been singing lead with Northwest Sound ever since. He is a member of the new member orientation team and he is the attendance administrator. He can occasionally be found singing with various small-time rock bands in the Seattle area. Outside of the realm of music, Matt is active with the United Way and has been known to bake cookies for the concert concession stand.
Dane Chevassus
Member at Large, Northwest Sound
Dane Chevassus serves as Board Member at Large. His music credentials include a BA in Musical Theatre, experience singing in school choirs and musical productions, and several years of singing with the Seattle Seachordsmen as well as Northwest Sound as a bass. Dane has also impressed on stage with two quartets: Buzz Boys and Blue Skies. He was brought into the barbershop style by a YouTube video of Crossroads singing "Lucky Old Sun" and has been inseparable from the form ever since. A Washington state native, Dane has never lived too far from home and is spending most of his non-singing time cooking, playing fantasy football, and thwarting his daughter's attempts to eat things she finds on the floor.
James Williams
Board Member at Large, Northwest Sound
Eileen Kelly-Meyer
Board Member at Large, Northwest Mix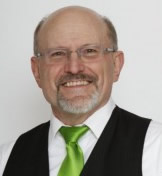 Dan Meyer
VP Music and Performance, Northwest Mix; Webmaster
Dan has been a barbershopper since 1986 when he was invited to attend a San Gabriel Valley chapter meeting with a co-worker.  
Jill Landback
VP Membership, Northwest Mix
Matt Astle
VP Music and Performance, Northwest Sound
Matt found Northwest Sound and barbershop in general through the "sing! Sing! SING!" program in 2011, soon after moving to the area, and has been hooked ever since.  
Jim Civarra
VP Marketing, Northwest Mix