---
Sean Kelly
President, Baritone Section Leader
Barbershop is in Sean Kelly's blood. When he was nine or ten years old his dad got him started with Northwest Sound. His dad would bring him and he came to rehearsals whenever his mom and dad would let him stay out that late. He sang in a couple of district contests and remembers putting on the stage makeup that we used in those days. If he did that he was really hooked!
Read More...
---
Bill Hickman
Immediate Past President / Bass Section Lead
Bill Hickman is the barbershop vagabond of Northwest Sound. The son of a professional musician, Bill was raised in Sparks, Nevada and worked his way through the University of Nevada as a musician and then left music altogether and began a 30 year career with the US Navy. It was more than a decade later that his wife decided he needed a hobby and found a local barbershop chorus for him to join in Fairfax, Virginia.
Read More...
---
---
Aaron Con
Treasurer
Aaron first encountered Northwest Sound a couple of years ago when he ran into us at the Bellevue Strawberry Festival. For the past few years we've performed there and manned a booth where we share information about the chorus. Anyway, Aaron's wife Queenie actually sang a little with some of our members there, and Don "Fergie" Ferguson chatted them up. But it took a couple of years and our "Sing Sing Sing!" ad in the Bellevue Reporter for all this to bear fruit.
Read More...
---
Chris Powell
VP Marketing
Introducing Christopher Powell, better known as Chris, born in Santa Cruz, CA – on the central coast of California, about 70 miles south of San Francisco and best known to the world as a surfing mecca. An 19-year veteran Microsoftie Chris is now working for Continuum College of UW, and has a BA in computer science from UC Berkeley.
Read More...
---
Ben Hodge
VP Communications and Growth

---
Keith Bankston
VP Events
Keith Bankston has sung with Northwest Sound as a bass since 2018, after 2 years with Sing Sing Sing. His current official role is VP of Events, which basically means getting stuff done for any events & rehearsals. Away from Northwest Sound, Keith spends most of his time biking, volunteering with the MS Society, gardening, and making jam from the fruits of his garden.
---
Matt Herbst
VP Membership
Matt hadn't sung in an ensemble before coming to the chorus Sing Sing Sing program in 2015, but has been singing lead with Northwest Sound ever since. He is a member of the new member orientation team and he is the attendance administrator. He can occasionally be found singing with various small-time rock bands in the Seattle area. Outside of the realm of music, Matt is active with the United Way and has been known to bake cookies for the concert concession stand.
---
Dane Chevassus
VP Music & Performance
Dane Chevassus serves as Northwest Sound's VP of Music and this is his first leadership position in a chorus. His music credentials include a BA in Musical Theatre, experience singing in school choirs and musical productions, and several years of singing with the Seattle Seachordsmen as well as Northwest Sound as a bass. Dane has also impressed on stage with two quartets: Buzz Boys and Blue Skies. He was brought into the barbershop style by a YouTube video of Crossroads singing "Lucky Old Sun" and has been inseparable from the form ever since. A Washington state native, Dane has never lived too far from home and is spending most of his non-singing time cooking, playing fantasy football, and thwarting his daughter's attempts to eat things she finds on the floor.
---
David Williams
Board Member at Large
---
Jan Simpson
Board Member at Large
---
Doug Hutson
Board Member at Large
---
Paul Renhard
Board Member at Large
Paul is in his third decade as a barbershopper. He sang with the Seattle Seachordsmen for ten years before moving to Northwest Sound where he has been a member ever since. Paul was a chapter officer with the Seachordsmen for much of his time there and has held offices with Northwest Sound including five years as President, Music Team, Planning Team, Logistics Team, and Riser Crew, among many others.
---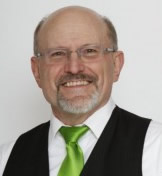 Dan Meyer
VP Music and Performance, Northwest Mix; Webmaster
Meet Dan Meyer, one of our new Chorus Leads! Dan was born in Michigan and spent his first 9 years of school in Houghton Lake, MI, where he started playing trombone in 5th grade. His mother was a Sweet Adeline back then and he was in her chapter's show when he was in 6th grade.
Read More...